One picture and a short description.
1. W7W/RS-020 | Governors Ridge
My second visit, steep and difficult. Nice summit area with a balcony like area to set up. Left a new register in place.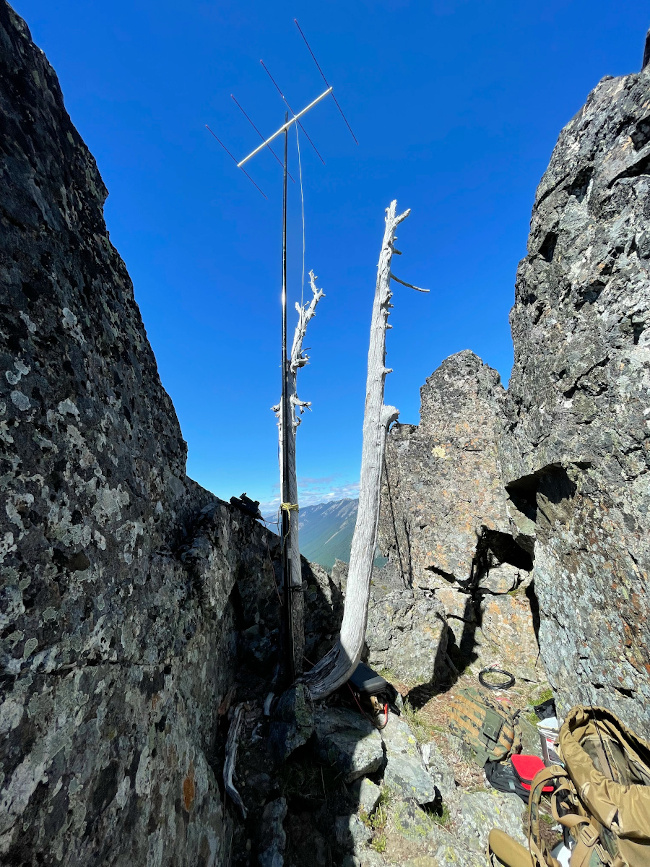 2. W7W/MC-019 | McNeil Peak
Hiked in sport shoes, probably better to use boots as there are some steep, slippery bits accessing the summit.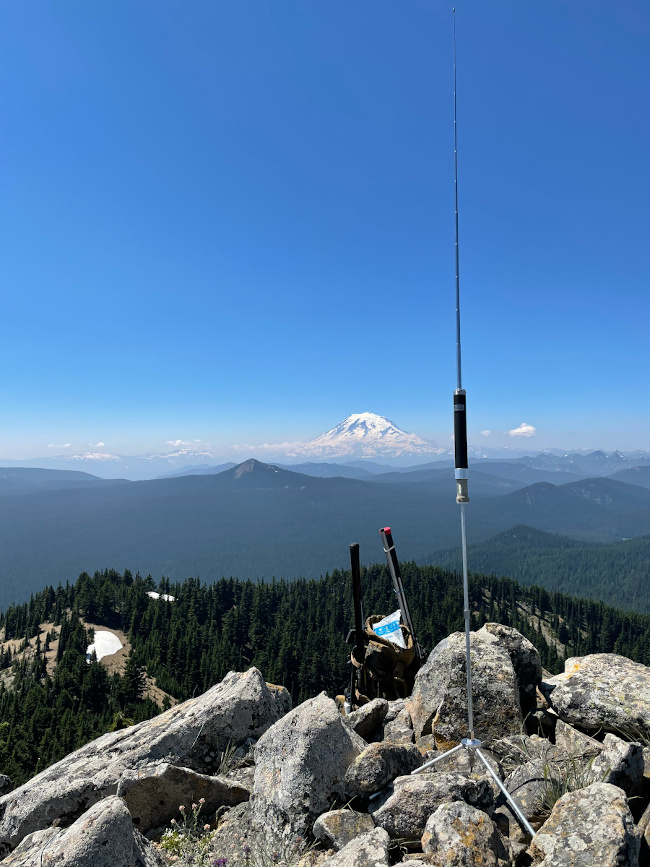 3. W7W/RS-014 | Norse Peak
Used this summit for the CQ VHF contest. Only set up for 144 MHz. Nice place for tent on the summit. There were way too many flying insects here this time.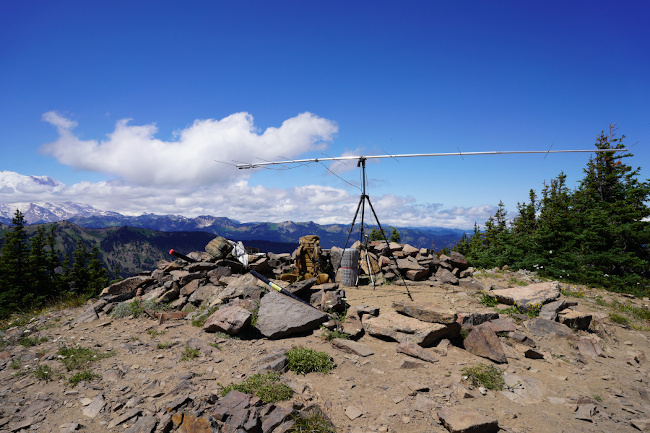 4. W7W/RS-017 | 6703 Southeast Castle Mountain
My second attempt. Lot of goats around summit area. Very busy SOTA day on VHF, unfortunately most Qs were FM.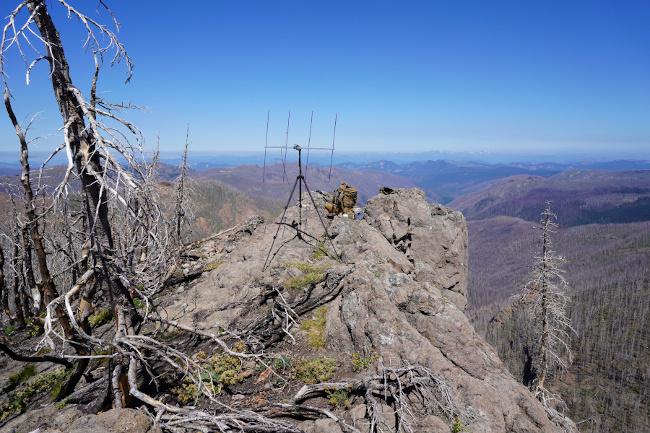 5. W7W/MC-030 | Timberwolf Mountain
Wanted something easy. Smoke already building up and rather not hike in bad air. This is a drive up summit Also scouted the area as I was planning to do UHF contest from a close by summit.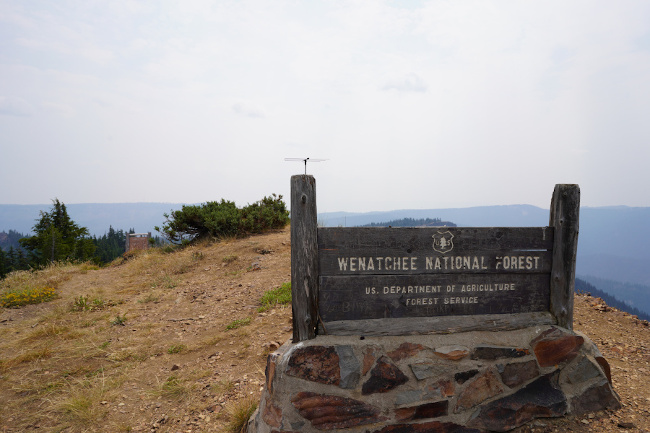 6. W7W/MC-006 | Bear Creek Mountain
Got redirected here as previous area already closed due to forest fires. Because I did not know anything about this peak I left UHF gear at the trailhead. 144 MHz was quiet, had to move to FM again.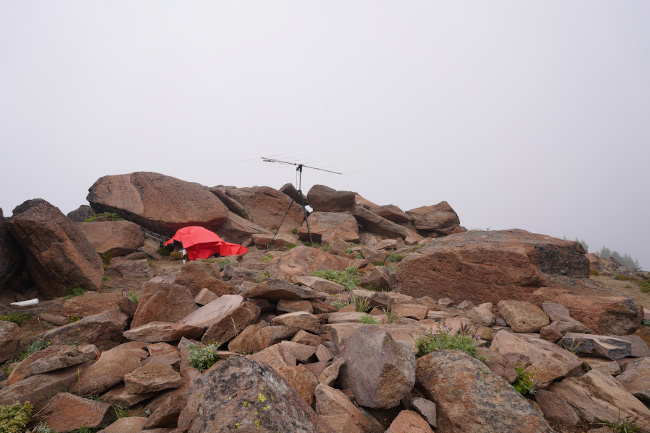 7. W7W/RS-012 | Pyramid Peak
Good workout to do this in one day. Stashed some of my gear at summit base to save weight on upclimb. VHF was too quiet, thankfully I had time to do a bit of HF. Nice large summit, but steep approach.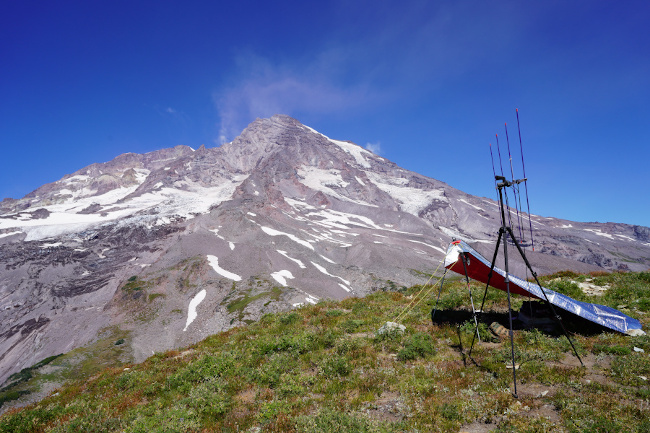 8. W7W/RS-018 | Castle Mountain
There were not a lot of info on this peak. Scouted and activated during a cloudy day. Got back next weekend with Darryl to determine the actual peak. Easier than it looks from the parking lot, but still steep and slippery at places.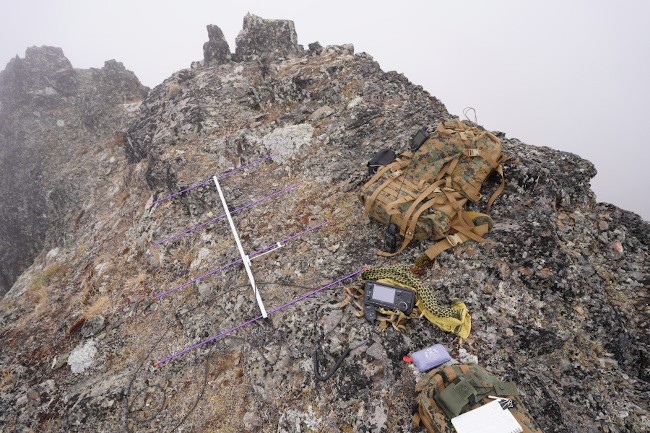 9. W7W/RS-027 | 6217 Current Mtn
Wanted a lazy summit to test gear for upcoming VHF contest. Access took longer than anticipated. Summit is in the treeline so rotating the beams were a bit difficult. Nice day with some VHF fun.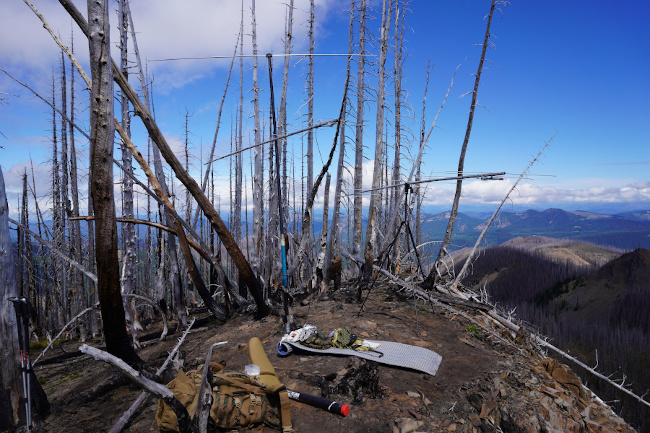 10. W7W/RS-010 | Crystal Mountain
Headed out for a 2 day operation, but stayed for one day due to some bad summit experience. Got good weather and nice contesting. Hike was difficult as this peak takes the crown for my heaviest carry this season with 80 pounds.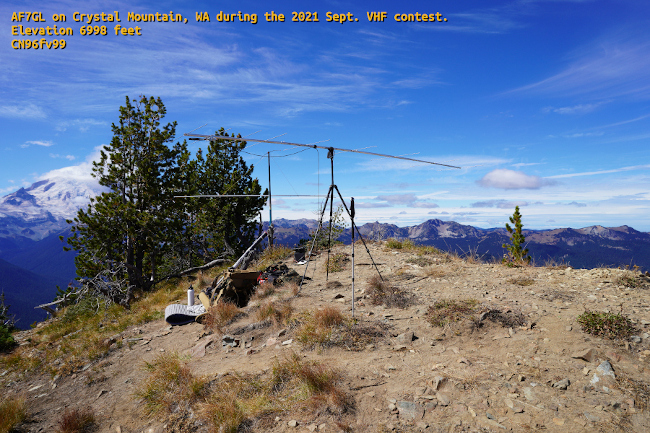 11. W7W/MC-039 | 6162 American Ridge #1
Did a lighter hike after the VHF contest. However this has a long approach. Late arrival to the summit. Did not carry high power capable radio. Disappointing that no activators out and not enough VHF contacts. First no-pointer. Nice area with some good looking lakes.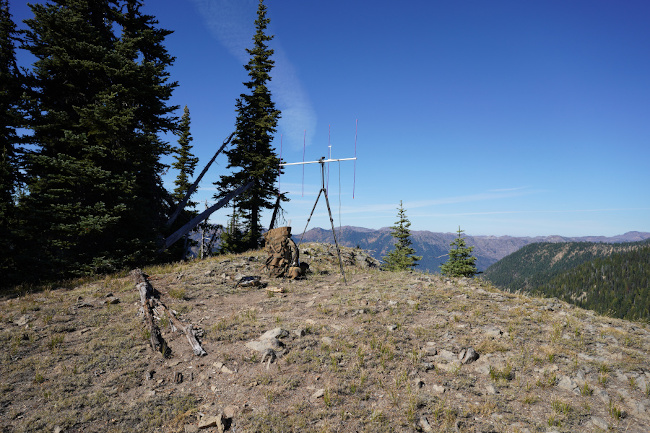 12. W7W/MC-024 | East Fifes Ridge
Luckily the summit is not the block which is difficult to climb. Rock condition is not good here. Fairly easy hike.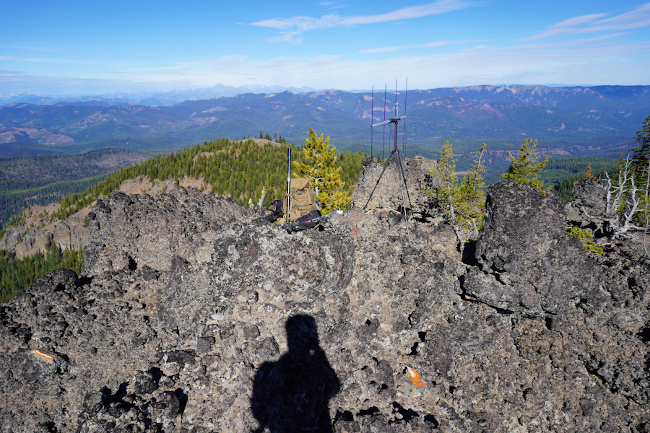 13. W7W/RS-026 | Deadwood Peak
Almost died here. Recommend to cross the ridge after the WX station and approach the summit from the west side. Circumnavigate from climber's right can be very difficult. Could not set up on the summit. Used some log just below the summit block where the ridge was wide enough.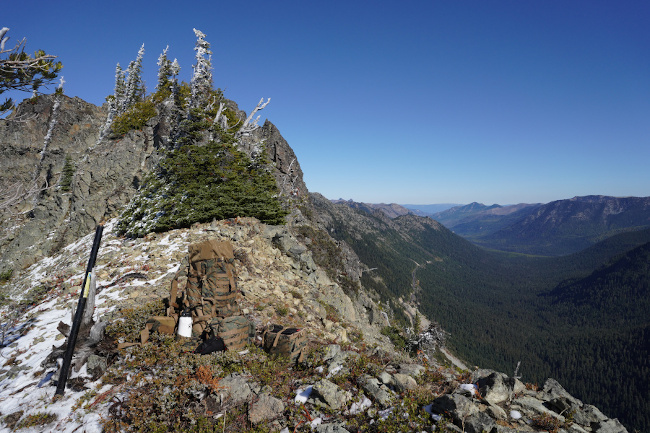 14. W7W/KG-147 | Colquhoun Peak
Lazy summit with short hike. Nice summit are, but surrounded by trees with some openings. Stayed for a long HF activation with some good DX in the log as well.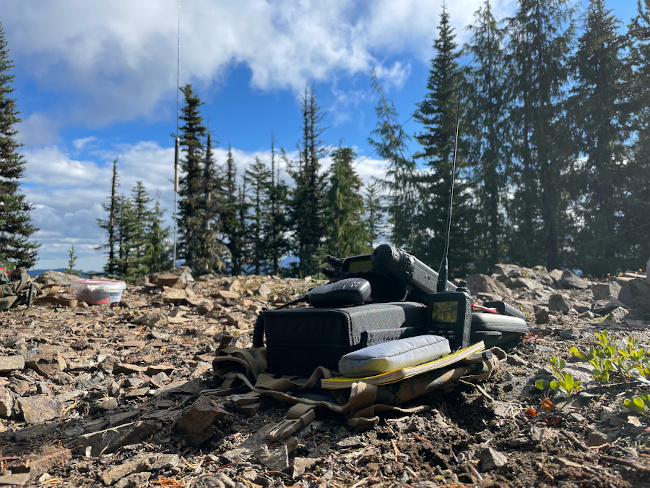 15. W7W/MC-038 | Raven Roost
More laziness on this drive-up summit. Check into the morning VHF net. Fun but chilly.

16. W7W/RS-029 | Scarface
One more failure. The amount of blown down trees in this area is unreal. I recommend to stay off the ridge line. Took way longer to get onto this summit than expected. Nice large summit with good camping opportunity if backcountry camping is permitted here. No summit picture as I got super cold.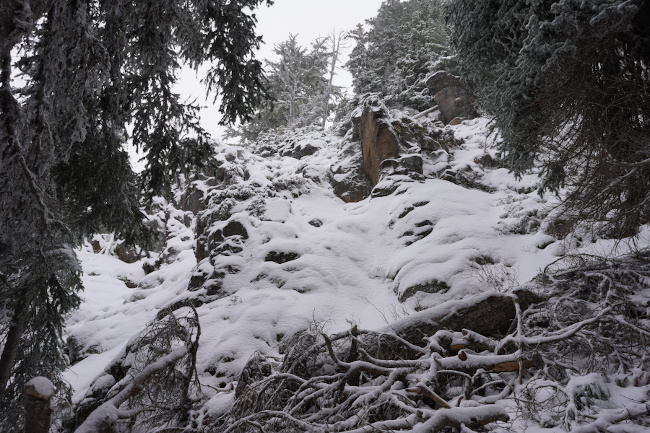 Thank You for all the QSOs!
af7gl