Voice Cellular Coverage:
No service at all
Data Cellular Coverage:
Spotty, may not work at all
APRS Coverage:
Good digi echos
Summary - 3860 (Mount Binary) is one of three peaks (LC-100, LC-091, LC-068) in the Northeast corner of Weyerhauser' Longview parcel. It is roughly two and a half hours from Portland, much of it over logging roads. There is a short hike (less than a mile) up an unused logging road which ends on an open ridge with nice views. Don't count on two meters to make your four QSOs. Cell phone service is marginal, and APRS pings get picked up.

A Weyerhauser recreational permit (which includes a key for the gates) is required. The company is actively logging in the area and their trucks and equipment *always* have the right-of-way. This can mean a long, scary reverse on one lane roads with few turnouts and significant exposure. Weekends are quiet and the best time for a visit. Given the confusing welter of logging roads, the company-maintained map is a must.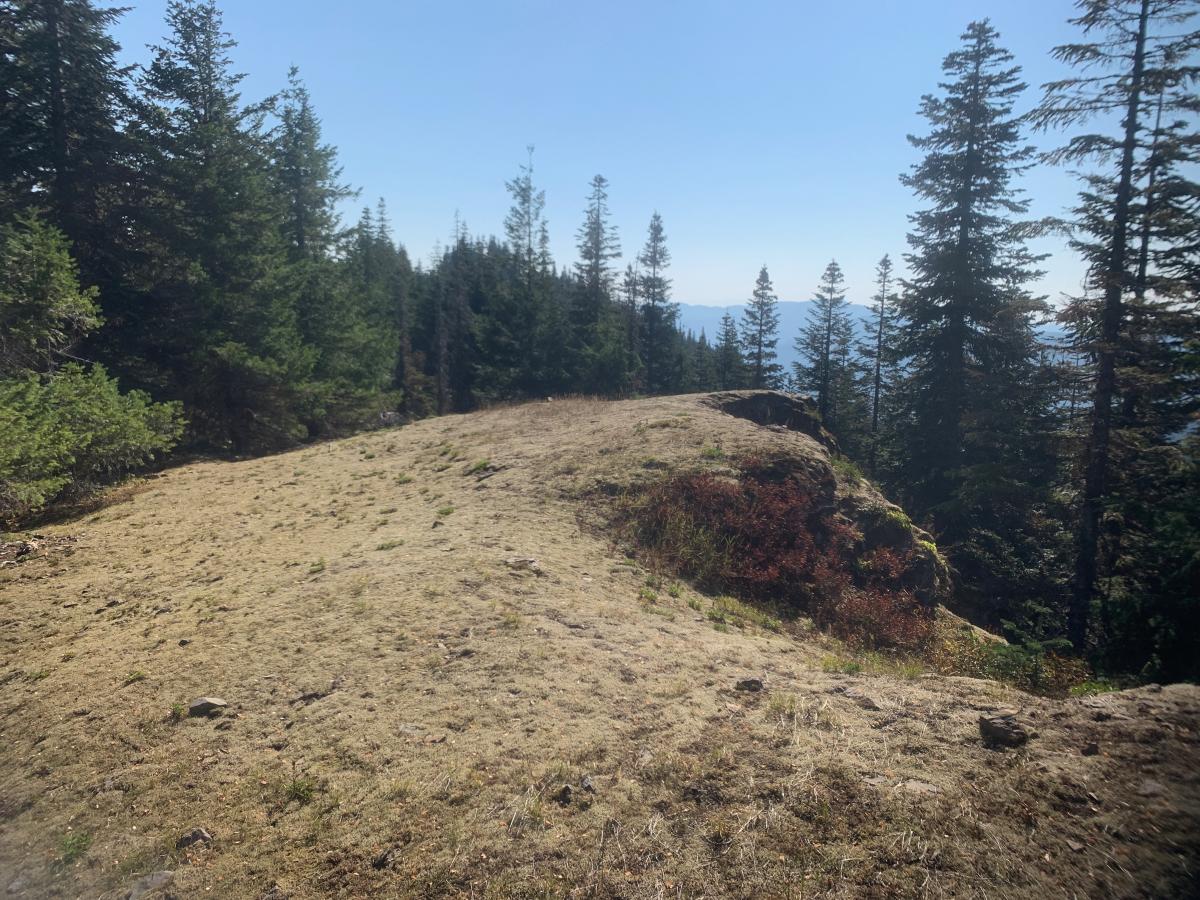 Long Version - Mount Binary is in a remote northeast corner of the Weyerhauser Longview parcel. The drive from SE Portland is about two hours, with much of it over logging roads. From the junction of the road to Big Bull, you will pass through a quarry and find the road hidden behind a huge pile of gravel. The track behind goes all the way to the summit and isn't much used. I ran into tree fall about a mile from the top and hiked the rest of the way in. The summit is a small open ridge that is surrounded on three sides by forest. It is a pleasant operating position with nice views.

The two meter band was very quiet and cell service was touch and go. APRS pings were frequent. I set up a mast for HF (there are trees if you want to throw a wire up) and used an EFRW set up as a sloper; it's fast and works well enough! Band conditions were good and over forty-five minutes I made a liitle more than two dozen CW contacts on 40, 30, 20, 17, and 15 meters. Eight or so were DX or S2S. Knowing I had one more hill (and a lot of driving) ahead of me, I packed my gear and headed down to make my way to Big Bull.