Voice Cellular Coverage:
Decent, workable
Data Cellular Coverage:
Decent, workable
Cellular Provider:
Verizon
APRS Coverage:
Good digi echos
What will become a theme with these summits in the Mountain Lakes Wilderness, is that there isn't really a trail to the top. I elected to get to the top by following the ridge which leads, almost in a crescent shape, to the summit from the Clover creek trailhead. I feel as far as distance/ease of travel this is the best route. See the image below.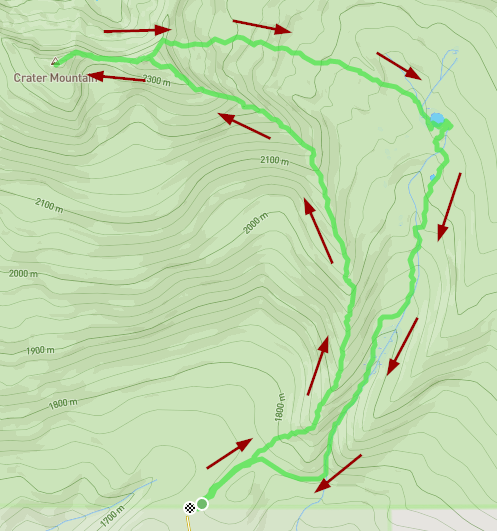 I parked at the Clover creek trailhead, on the south side of the wilderness. This trailhead is generally only reachable once the snow melts, anytime between late may and early july. I followed the clover creek trail for just under half a mile at which point I left the trail and made my way to the ridge that leads to the summit. Once you are on the ridge, the hiking is fairly open without much in the way of dense understory to navigate.
If you follow my route, there is a false summit exactly 3 miles in. You do not need to go to the top, instead you can skirt around the south side. If you do elect to go to the false summit, there are some pits up there which I've heard are from the native americans in the area.
From this false summit, sadly you have to lose some elevation only to gain it right back plus some extra to get to the top. The final climb is short but steep and slightly loose in spots.
The summit is only marked with a pile of rocks as is tradition.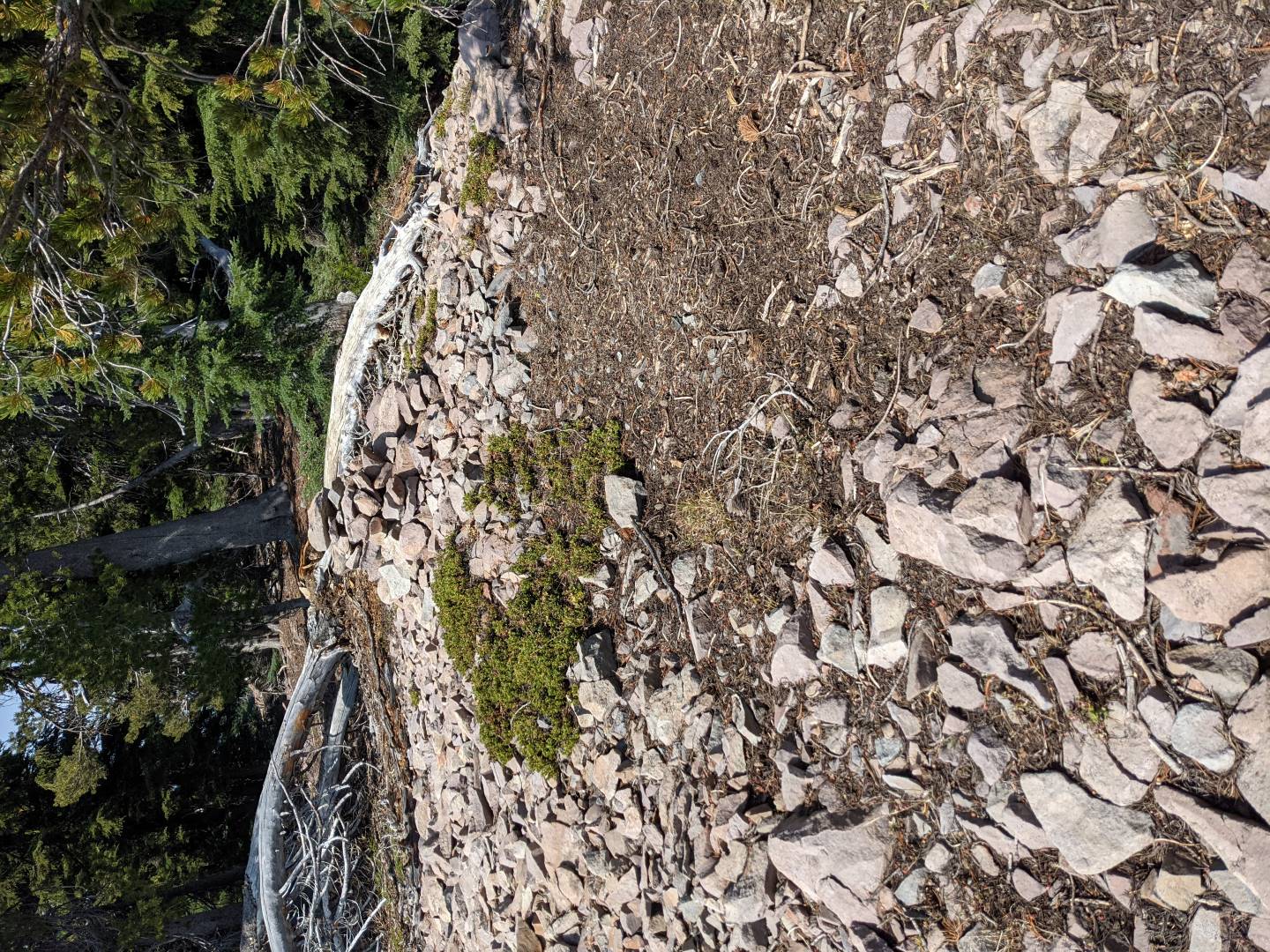 This was my last VHF only activation so I didn't set up a large antenna. I feel though that it wouldn't be a problem as there are trees to attach a mast to then open area to run your wire out. As a side note, I had my longest VHF contact ever from this summit, all the way up to Chemult on highway 97.
You can, of course, take the same route back but I opted to go to the east and visit Clover lake. I needed water and the dog appreciated being able to cool off a bit. The clover creek trail goes right next to the lake so we hopped on the trail and took that all the way back down to the parking area. Total distance 8.36 miles and 2890' of elevation gain.