Voice Cellular Coverage:
Good, very usable
Data Cellular Coverage:
Good, very usable
Cellular Provider:
Verizon
APRS Coverage:
Don't know
Today was to be my second activation of Mount Maria just north of Horseshoe Bend, Idaho. A different, more direct route up the south ridge was planned.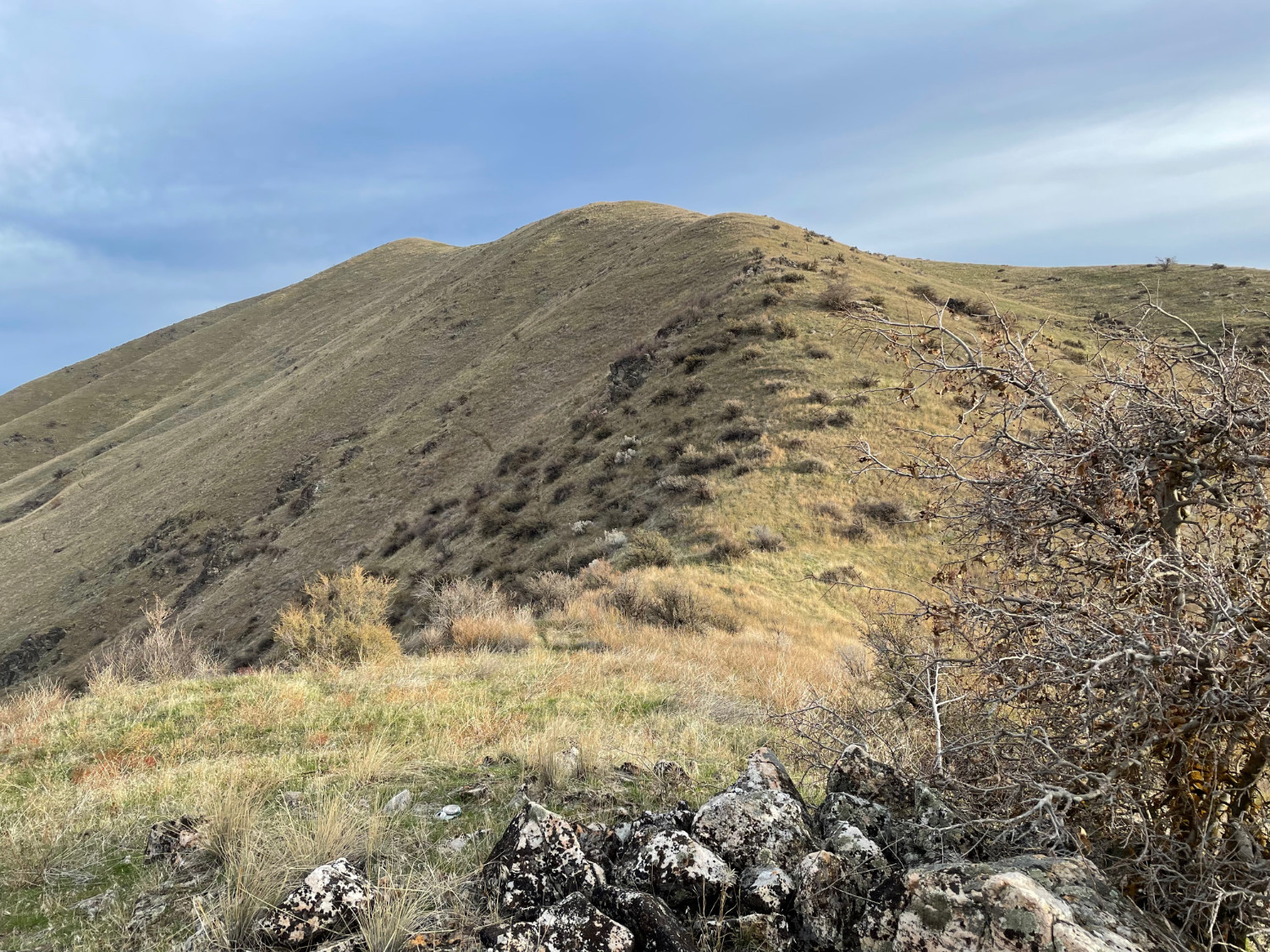 Part way up the ridge I had to cross a fence line, but there were no signs, no orange, posts, etc. So, I proceed on up to toward the summit. Well, about 110 feet below the summit I came across another fence line, but this one was marked with orange posts, so I knew that I would not summit from this ridge today.
I was bummed, because I was just shy of the activation zone, but rules are rules.
After getting back to the car I drove to the east side of the mountain were I hiked from last year to find that the "No Hunting" signs that were present before have been replace with "No Tresspassing" signs this year.
Around the entire mountain there are now orange fence posts and signs. So, until a public friendly person buys this land, I guess it is now hands (or feet) off.

Here was my route today.
73, Jim - KK7A