Voice Cellular Coverage:
No service at all
Data Cellular Coverage:
Spotty, may not work at all
APRS Coverage:
Good digi echos
Summary - Lakeview Peak is on Weyerhauser's Longview land north of Yale and is accessed through a gate on Rock Creek Road. The drive to the gate is roughly eighty minutes. From the gate to the summit is another 2.5 miles and a 1400 foot climb along logging roads. Don't count on two meters to make your four QSOs. Cell phone service is marginal, and APRS pings get picked up.
A Weyerhauser recreational permit (which includes a key for the gates) is required for access. The company is actively logging in the area and trucks and equipment *always* have the right-of-way. This can mean a long, scary reverse on one lane roads with few turnouts and significant exposure. Weekends are quiet and the best time for a visit. Given the confusing welter of logging roads, the company-authored map is a must.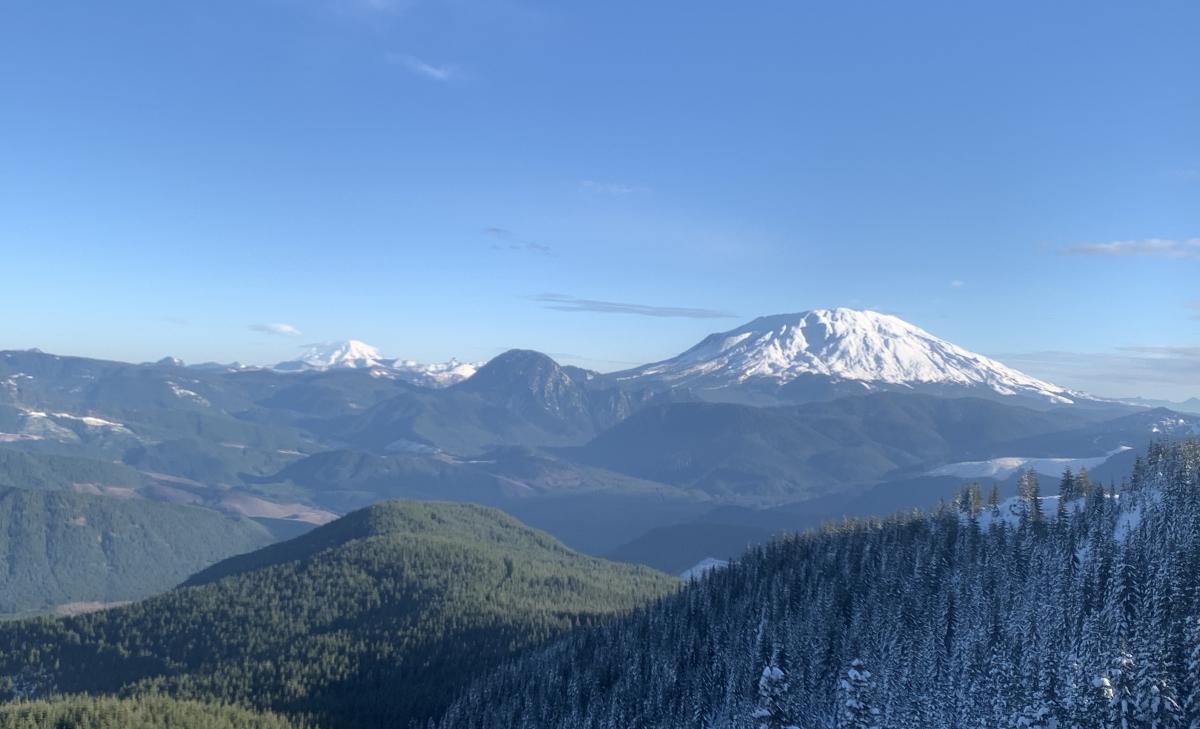 Long Version - This was my first snowshoe activation of the season. In the summer, you can drive to within a half mile or so of the summit and a two peak day that includes Bandwidth (LC-112) would be easy. In November, getting much past the Weyerhauser gate in a vechicle is a dicey proposition and Bandwidth would be another snowshoe from down low. From Portland, take I5 to exit 21 then follow highway 503 to Rock Creek Road, which heads north roughly 6.5 miles to the Weyerhauser gate and the start of the hike.
From gate to peak is about 2.5 miles and a 1400 feet climb with a couple of fairly steep sections. The road climbs through three saddles on a northerly heading and will take you directly to the summit. On this sunny, cold Saturday I saw bear, fox, rabbit, and coyote tracks along with a hawk playing up above the cliffs on the southern end of the peak. There was more than a foot of snow on the summit and given the conditions I am glad I brought snowshoes; boot packing through the unconsolidated snow would have been a chore.
The summit has very good views of Mt Rainier, Mt Saint Helens, Goat Mountain and Mount Adams, plenty of nice places to set up and trees for hanging wires. It would make a good spot for extended or overnight visits in the summer. I didn't have any luck on 2M but made a dozen contacts on 40, 30, and 20 meters before the chill set in.