Voice Cellular Coverage:
Good, very usable
Data Cellular Coverage:
Good, very usable
APRS Coverage:
Don't know
This first time activation was done entirely upon private property. Written permission from the property owner was obtained prior to the attempt. Any subsequent attempts must granted prior written permission. Franklin Butte WV-097 is a 909ft peak located 2.5 miles south of the town of Scio, Oregon. The 2.5 mile round trip hike features 1 mile on a powerline access grass road and 1.5 miles of bushwacking to the summit along a ridgetop. The elevation gain is about 550 feet.
Driving Directions -
From Scio, head south on Highway 226. Turn east on Farris Road. Or, from Scio, head east on Highway 226. Turn south on Franklin Butte Rd. Access to this private property is located off of either Farris Rd or Franklin Butte Road. I parked on Farris Road for this attempt.
Pre-Trip Planning -
Desiring to complete my first SOTA activation close to home, I found that Franklin Butte was a qualifying 1 point summit that had not been activated. Doing some map research with OnXMaps and the Linn County Geomoose I found that there were two private properties which had sufficient elevation to meet the 25 vertical meters requirement for activation. After drafting a letter to both owners, I was pleased to recieve a phone call from one of them. After agreeing to some liability/access terms I was granted (in writing) a four hour window to attempt the activation. The owner also asked that I put the notice with which I started my report at the beginning of any description of the attempt.
Day of Activation -
Picking a Saturday with a good weather window, my daughter (who is also a ham) and I left the truck at 11:30. It took us 45 minutes to work our way north 0.5 miles up a grassy powerline access road (picking our way around poison oak and enjoying the blooming wild fruit trees) and then another .75 miles bushwacking (there was quite a bit of blowdown damage from the recent ice storm) our way ESE to the true summit of Franklin Butte.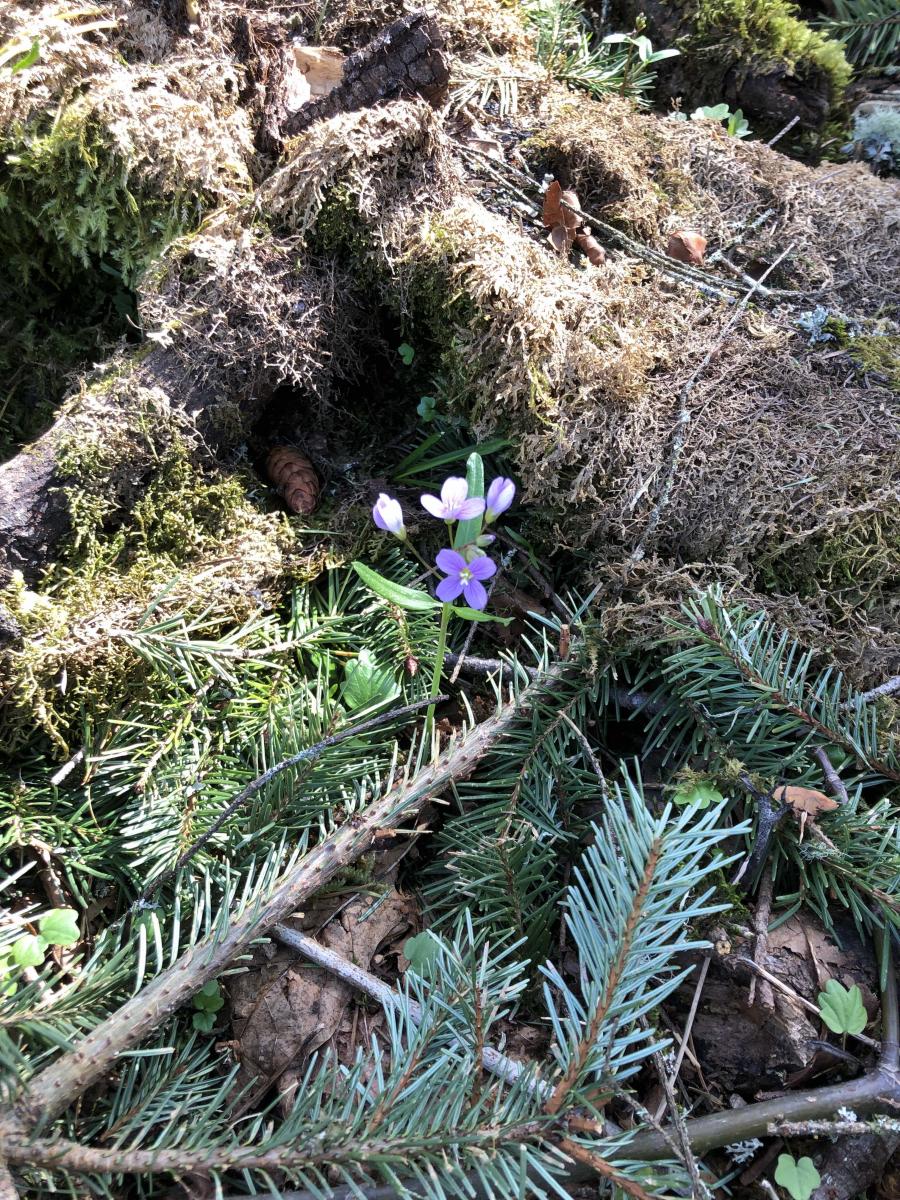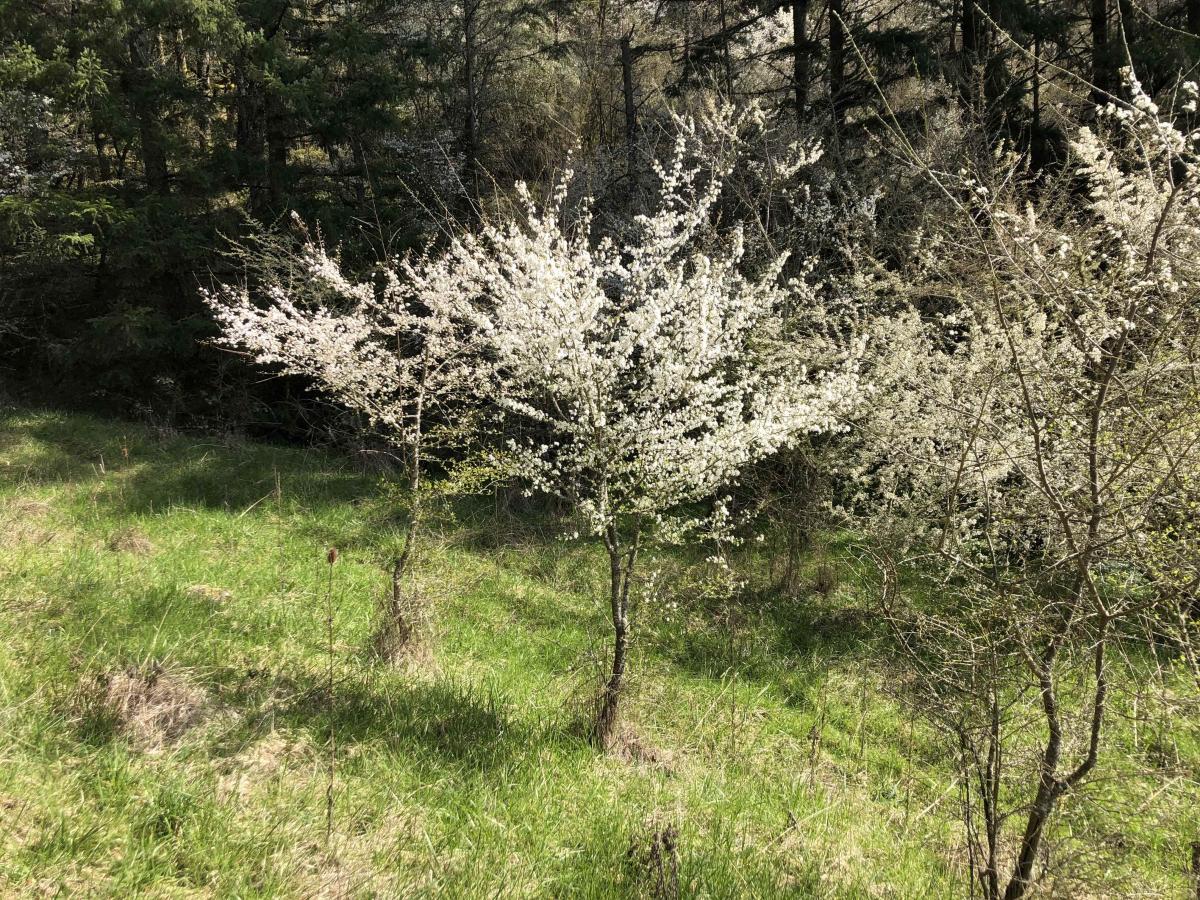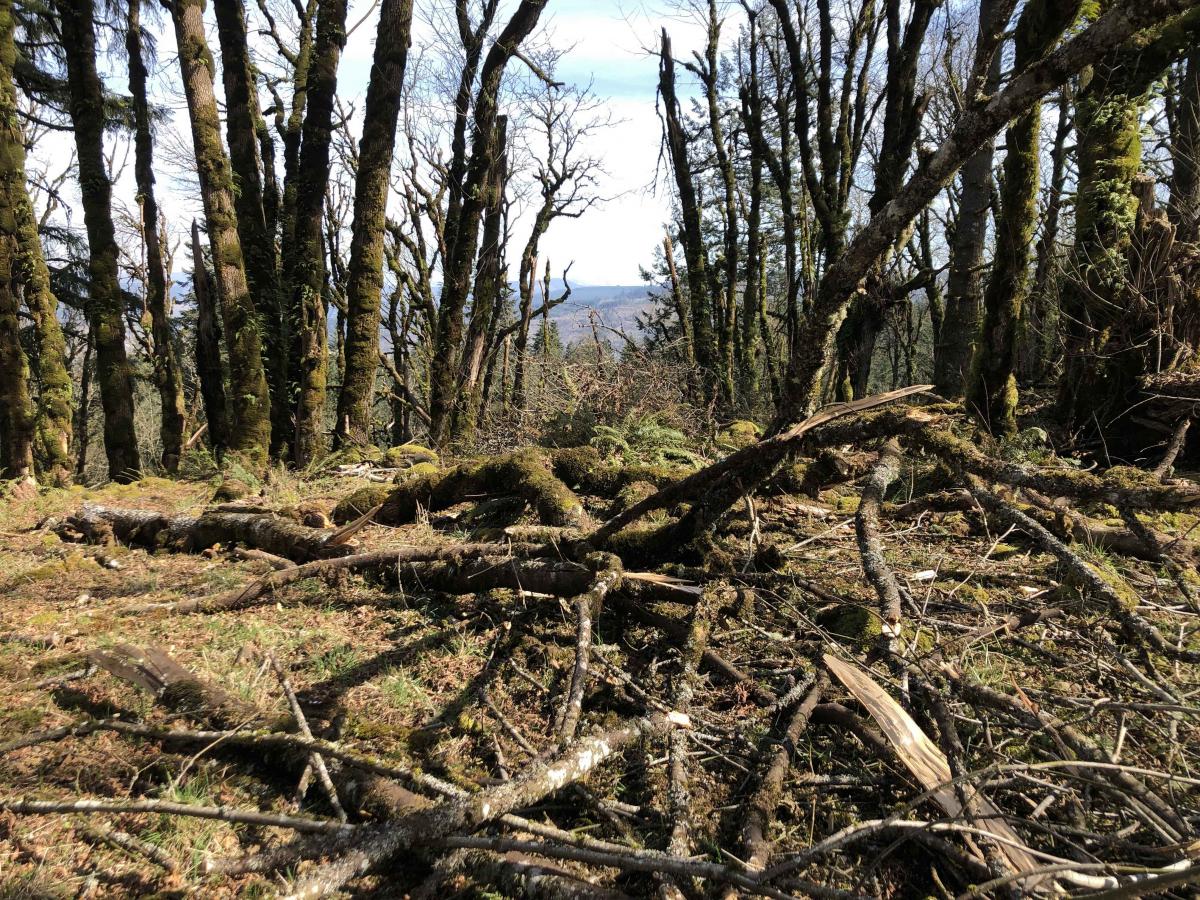 We ate lunch and them spent quite a bit of time setting up the ladder line antenna we had packed in. (Apparently, I am not very good a throwing rocks over limbs with ropes attached). Next time, I will take 550 cord instead of the nylon rope that I brought. After setting up the Yaesu FT-60 we were off to the races. I was able to log nine QSO's including a Summit to Summit with Parrett Mountain WV-091. Then my daughter was able to log six QSO's - also including a Summit to Summit with Parrett Mountain. She had the farthest contact of the day reaching an operator in Ridgefield, WA which is 78 miles from Franklin Butte.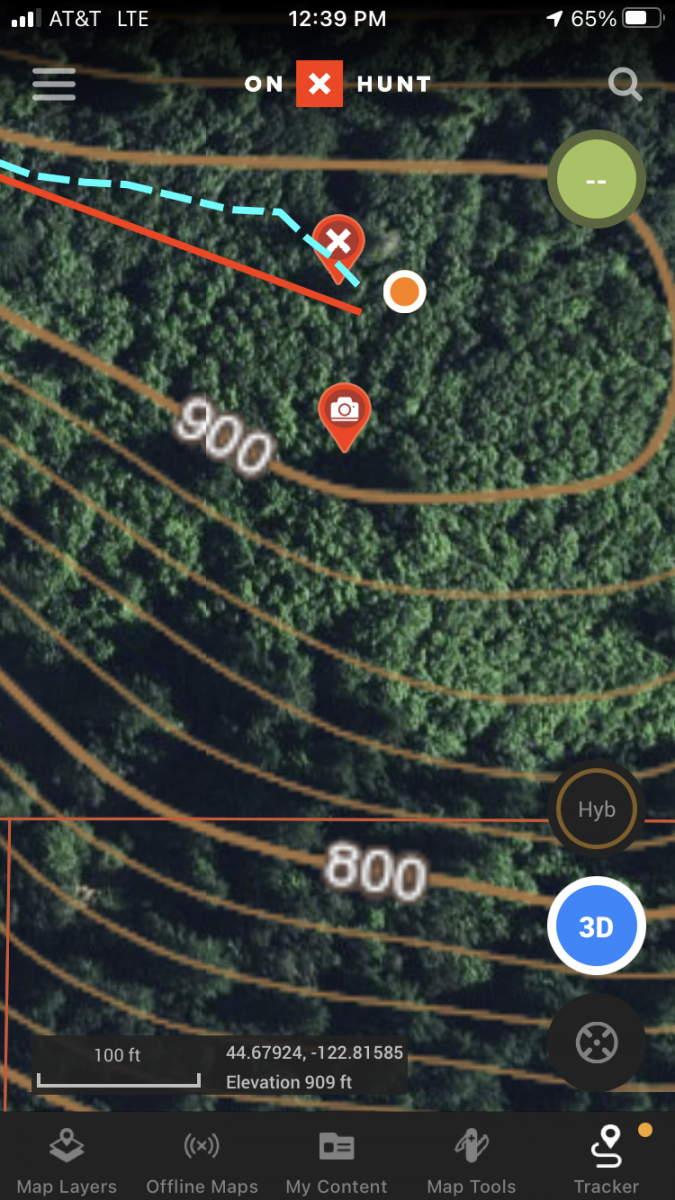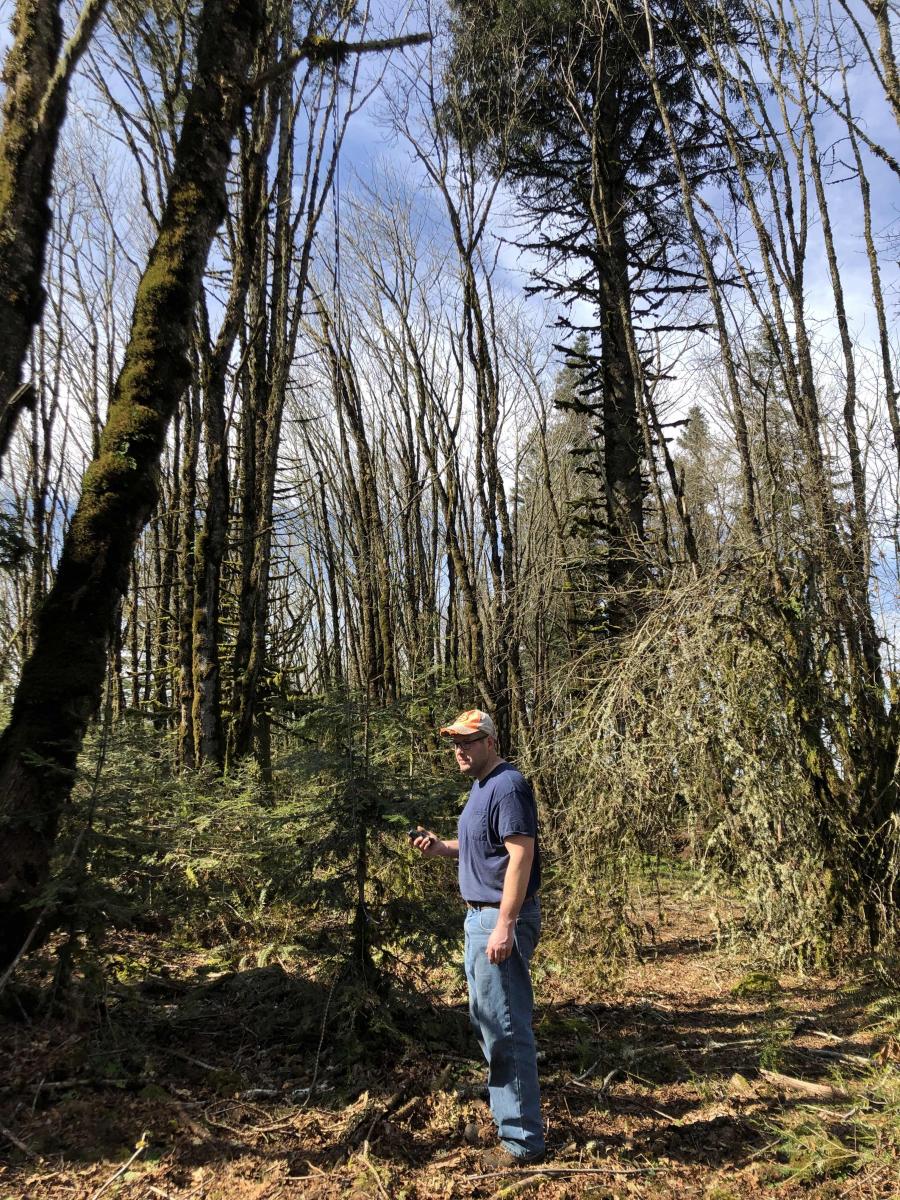 We packed up and were able to get down the butte and back to our truck in about 30 minutes which got us in and out in 3 hours and 50 minutes.
Overall, it was great experience and we are extremely grateful to the landowner for sharing their beautiful property with us.