Voice Cellular Coverage:
Decent, workable
Data Cellular Coverage:
Decent, workable
Cellular Provider:
Verizon
APRS Coverage:
Good digi echos
Compared to nearby Mount Carmine, getting to the trailhead of this one is a breeze. I parked at the Varney Creek trailhead off of Highway 140. The road is well signed and in good shape with plenty of parking. This summit though, at least the way I went, uses absolutely zero official trail. From the parking lot I headed south along what looked to be an old logging road that has since been overgrown It didn't take long for that to fade away then you are left with open forest to find your way. The lower part of this route had been logged previously which made for easier going but it gets thicker right where you enter the wilderness area. About a mile in the slope gets noticabily steeper then again at 1.5 miles it gets steeper yet. Around 1.5 miles in the ground becomes mostly rock with patches of dirt with many rock chutes. I just picked my way up the rock chutes, trying to find a good way up. Most of the rocks are quite stable but occasionally you find a loose one that wakes you up! I tried to stay on the north side of the slope because if you wrap around to the west side, it becomes far steeper. Nothing super complicated here, just keep going up to the top.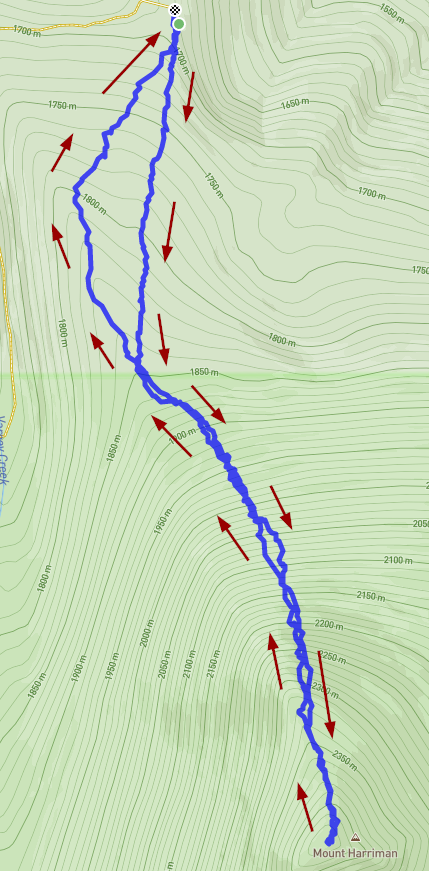 As with most of these summits, the actual summit marked by a pile of rocks. I set up just about 10' down from the summit so I could get some shade.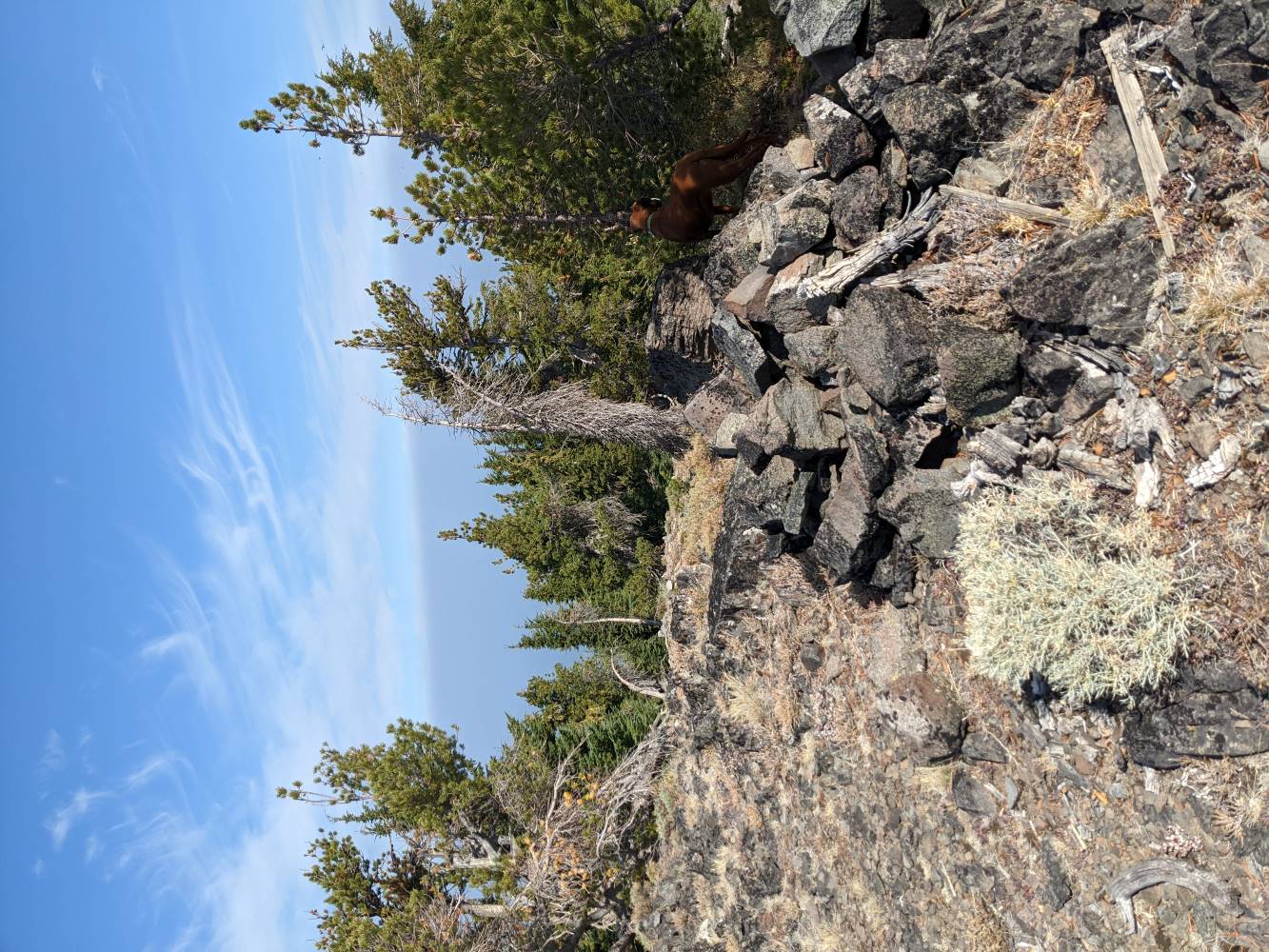 The day I was there it was slightly less smokey which made for a bit better view. As far as views goes, Harriman competes with Aspin as far as the best views. Aspin though is FAR easier to get to. I took this photo looking south at Mount Carmine and Aspin Butte just behind it.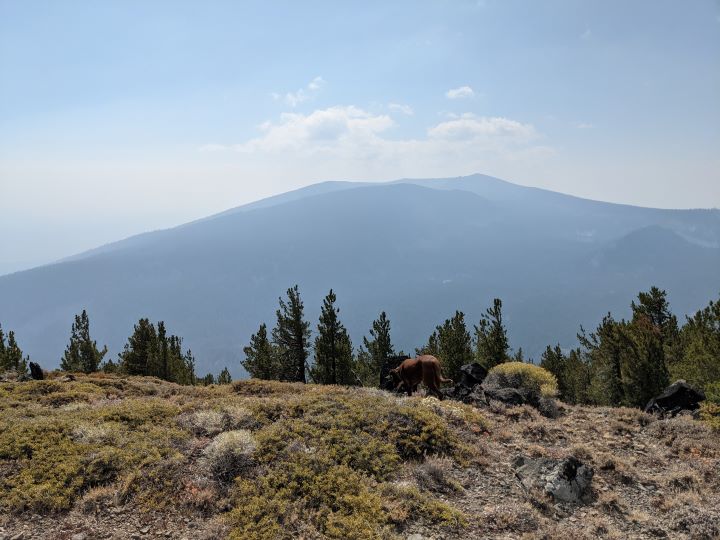 As you can see by the track, I mostly followed the same route back. I ended up going a bit farther to the west once I left the wilderness area as it was more open and easier traveling.
Total distance was 4.77 miles with 2900' of elevation gain. If you go up this one, please share your experience and if you took a different route.