Voice Cellular Coverage:
No service at all
Data Cellular Coverage:
Decent, workable
APRS Coverage:
Full two-way messaging

SUMMARY - About an hour from Portland, 2905 is a clearcut summit with 360 degree views. The hike can be as short as half-a-mile (parking as close to the summit as one can) or as long as three (parking at the Shields road turn off). Bring a mast if you want to hang a wire and sunscreen if you don't want to get fried. With the clear lines-of-sight, 2M only activation is not terribly hard though you might want to bring a yagi to get into Portland. If the band conditions are good, the shortest hike is short enough that you might consider lugging non-QRO gear.
TL;DR - I chose the short hike for the WV S2S party, parking in a small clearing about half a mile from the summit. The drive is easy... take 26 out of Portland until you get to Shields Road, then follow Shields up the hill. The place to stop if you have a 2WD vehicle or care about your car's paint is 45.76426, -123.44340 as the road after this point is grown over, rutted, and rocky.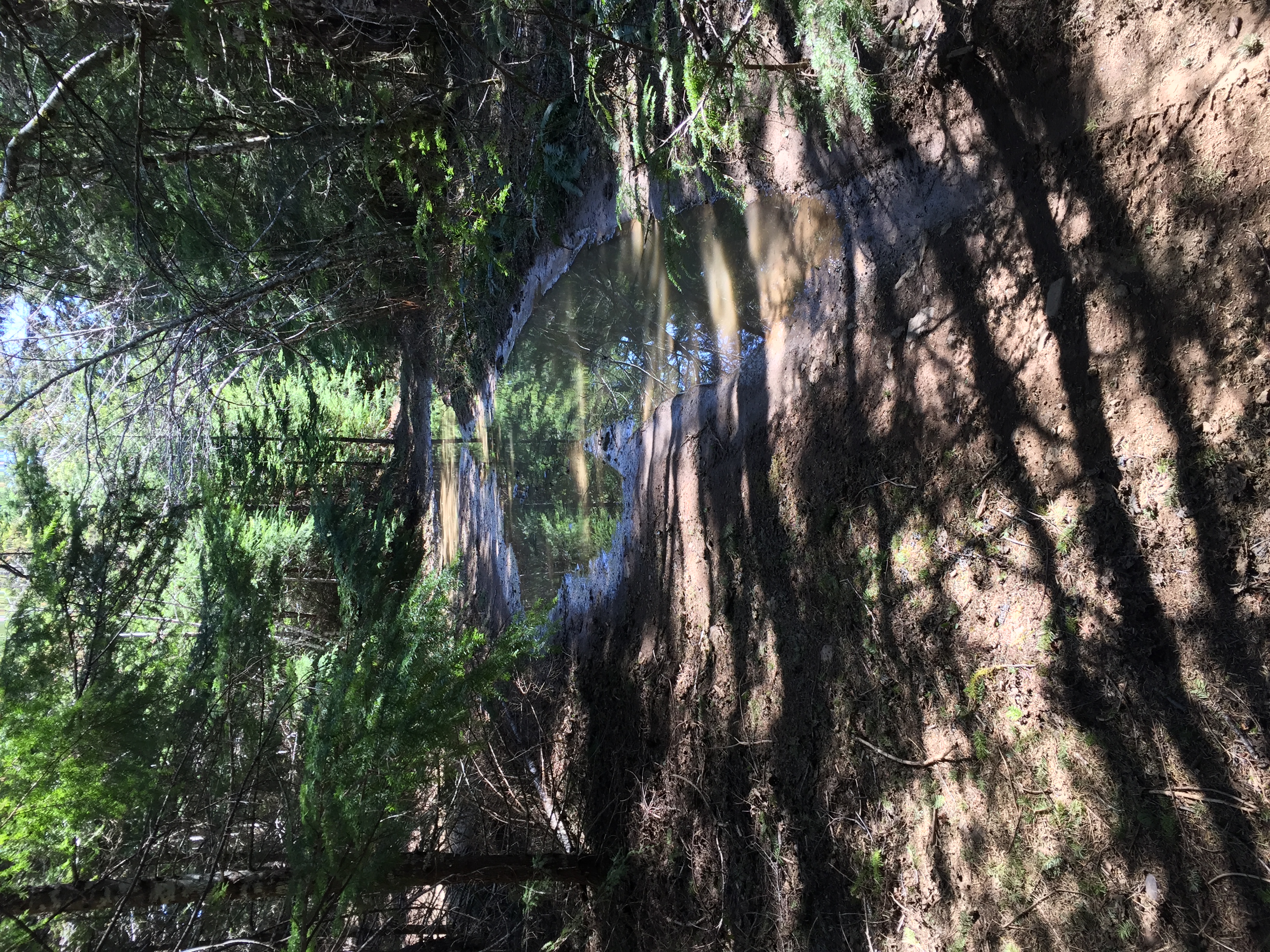 Whether walking or driving, you will reach another small clearing at 45.76647, -123.45198. If you drove this far, park and follow the path heading west which will eventually connect to another section of overgrown road. This road loops around the summit. You can also bushwhack your way to the summit or follow the road around and up.
The peak is clearcut and has views of all your favorite volcanoes. The summit itself is a small rock outcropping and is a good place to set up. As I noted in the summary, there are no trees for hanging wires. I strapped a mast to the a young pine and put up an end fed sloper for 40, 30, and 20 meters. While I made a number of 2M contacts with a half-wave whip, my luck improved when I started using a 3 element yagi. Consider putting up a j pole or using a yagi to increase your chances of success.
ATT coverage here is good enough to use SOTA GOAT for spotting. APRS messaging was also usable.
Overall, an easy close-to-PDX two point summit, with a short hike, and nice views.