Voice Cellular Coverage:
Good, very usable
Data Cellular Coverage:
Good, very usable
APRS Coverage:
Full two-way messaging
Summary - This is an easy climb up a series of switchbacks cemented to the side of the basalt plug that is Beacon Rock. Given the proximity to Vancouver and Portland, the short hike, and the fabulous view, this is a very popular destination. For uninterrupted operating time you'll want to combine arriving early, bad weather, and mid-week day. HF operation is possible, 2M contacts are easy, APRS and phone service are good. Parking requires a Washington Discover Pass or a ten buck day pass.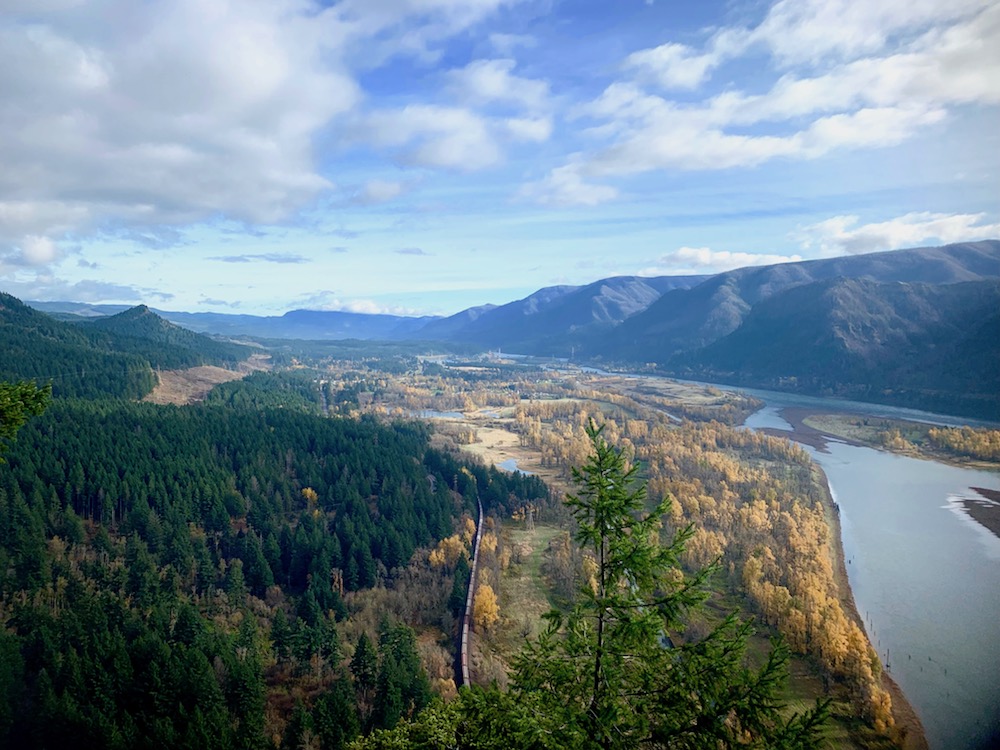 TL;DR - Beacon Rock is the prominent basalt plug - the core of an ancient volcano - that stands alongside the Columbia River near Skamania, Washington. The climb from the trailhead is a mile long, rising roughly 600 feet over a mix of carved out trails, stone held in place with concrete and I-beams, and boardwalks bolted to the rock. The path was constructed in 1915 by Henry Biddle. Why? Good question!
As you might imagine you'll see a lot of railings on the way up.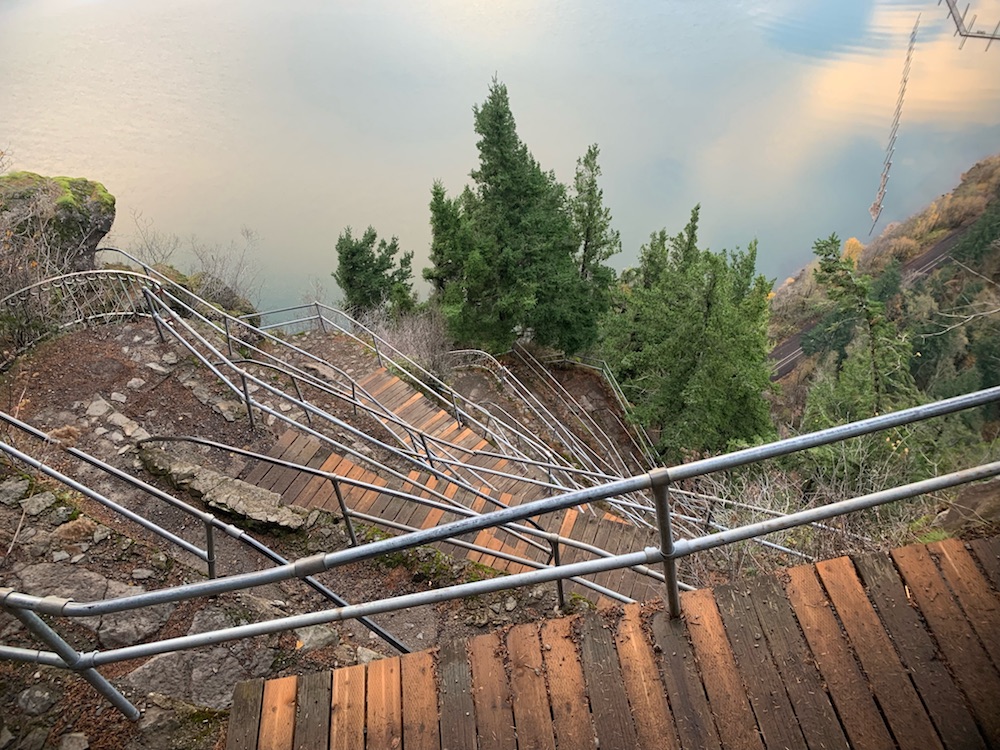 The summit is small and this place gets crowded, so you probably want to set up in the open area down below. You can strap a mast to the rail for HF but your antenna options are going to be rather limited. I put up an trapped EFHW, with the 20 meters portion vertical and the rest tossed down over the cliff, making for a very tight inverted vee on 30 and 40 meters. It worked, more or less, and only caused four people to ask what I was fishing for during my visit.
2 meter operation into Portland and Vancouver is pretty easy. K7ATN, K7IMA, and I even made volcano-to-volcano contacts between Beacon Rock and Mt Tabor (which, alas, is a couple of dozen feet short of being SOTAable). As you might suspect, voice and digital cell signals are strong, as is APRS.
The trailhead for Beacon Rock is on WA-14 outside of Skamania, WA and is an easy drive from Portland and Vancouver; allow about an hour from downtown Portland. As I noted in the summary, this also means a lot of visitors. I was on the summit by 800AM and wasn't the first of the day.
This is one of those one pointers that you can save when you don't have a full day or you want a short drive and nice hike the ends with a great view of the Gorge...