Voice Cellular Coverage:
Spotty, may not work at all
Data Cellular Coverage:
No service at all
Cellular Provider:
Verizon
APRS Coverage:
Good digi echos
A six-point SOTA on a Wednesday? You bet! The July 4th holiday made for a nice mid-week excursion to the hills to one of Washington's fourteen Goat Mountains. This one was twelve miles north of Mt. St. Helens.
After getting stopped at a closed forest road in the Gifford Pinchot National Forest, we rerouted and arrived at the trailhead for Goat Mountain Trail #217 a little late. As soon as we stepped out of the Jeep, we knew that we were in for a bloody battle against the "skeeters." I think I was a pint low before I even started climbing.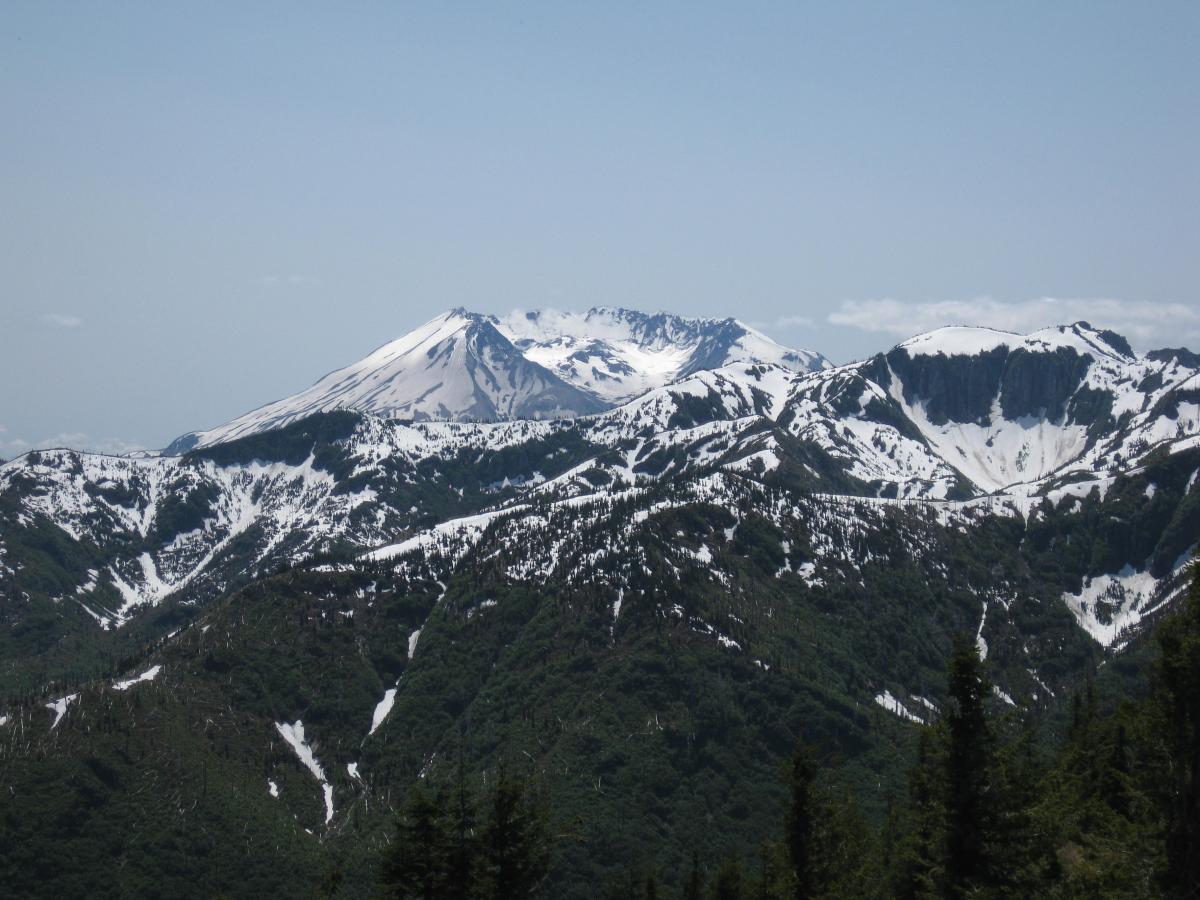 We followed the trail and directions up the side of the ridge to the eastern (and lesser) summit. The views here were spectacular, with straight shots to Mt. Rainier, Mt. Adams, Mt. Hood (in the distance) and of course, Mt. St. Helens. The beaten path does not cross over the western summit, which is where we needed to go, so we departed the trail somewhere in the saddle and headed up the ridge to our actual destination.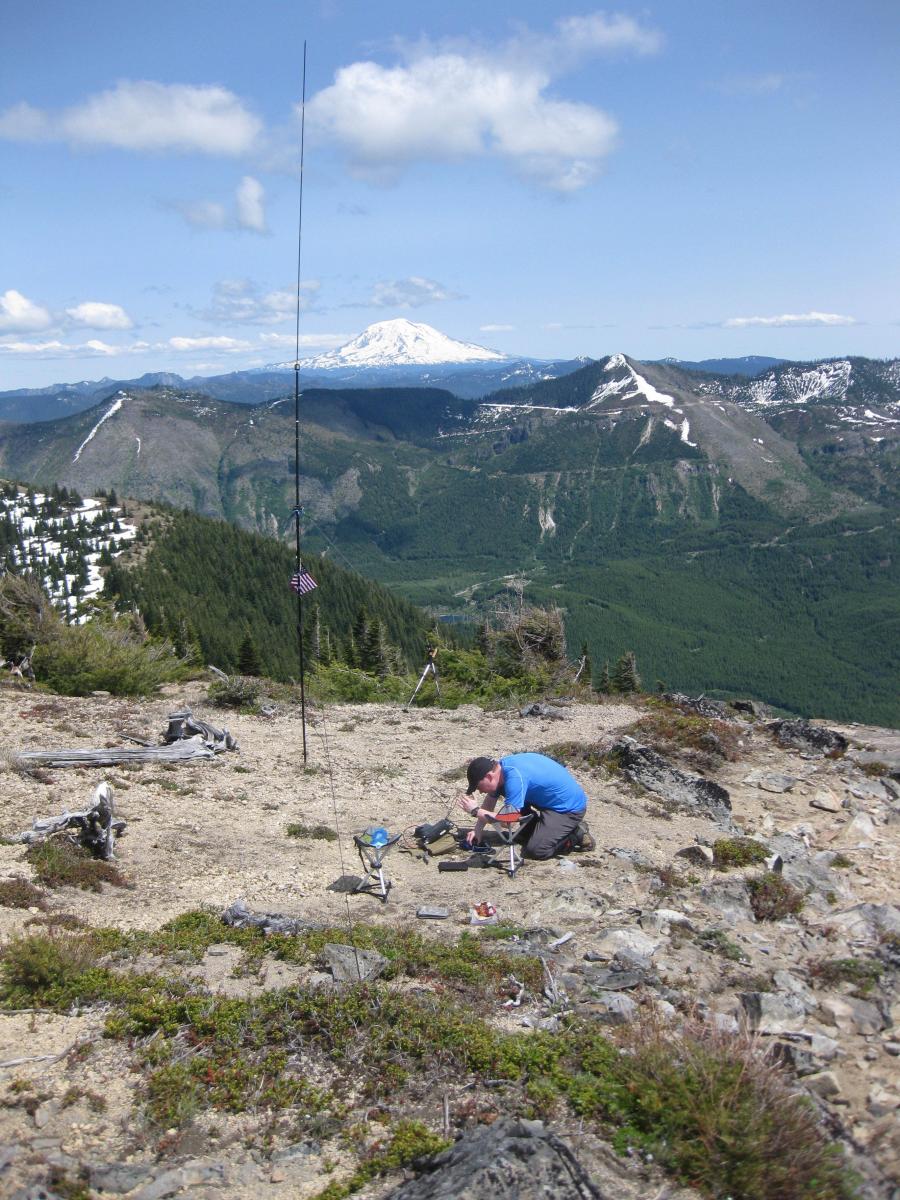 The climb up to the actual summit was pretty steep, with a fair bit of bushwhacking and "graceful" snow traversing. At the top, a really nice outcropping of rock provided a flat and serene spot to set up and operate. As usual, we set up for 20 meters and APRS performed for us once again in the absence of cellular data coverage. I quickly made a few more than my required contacts and handed the mic to Taylor. As it always seems to happen, the rest of the world showed up for her and she worked through the pileup quickly.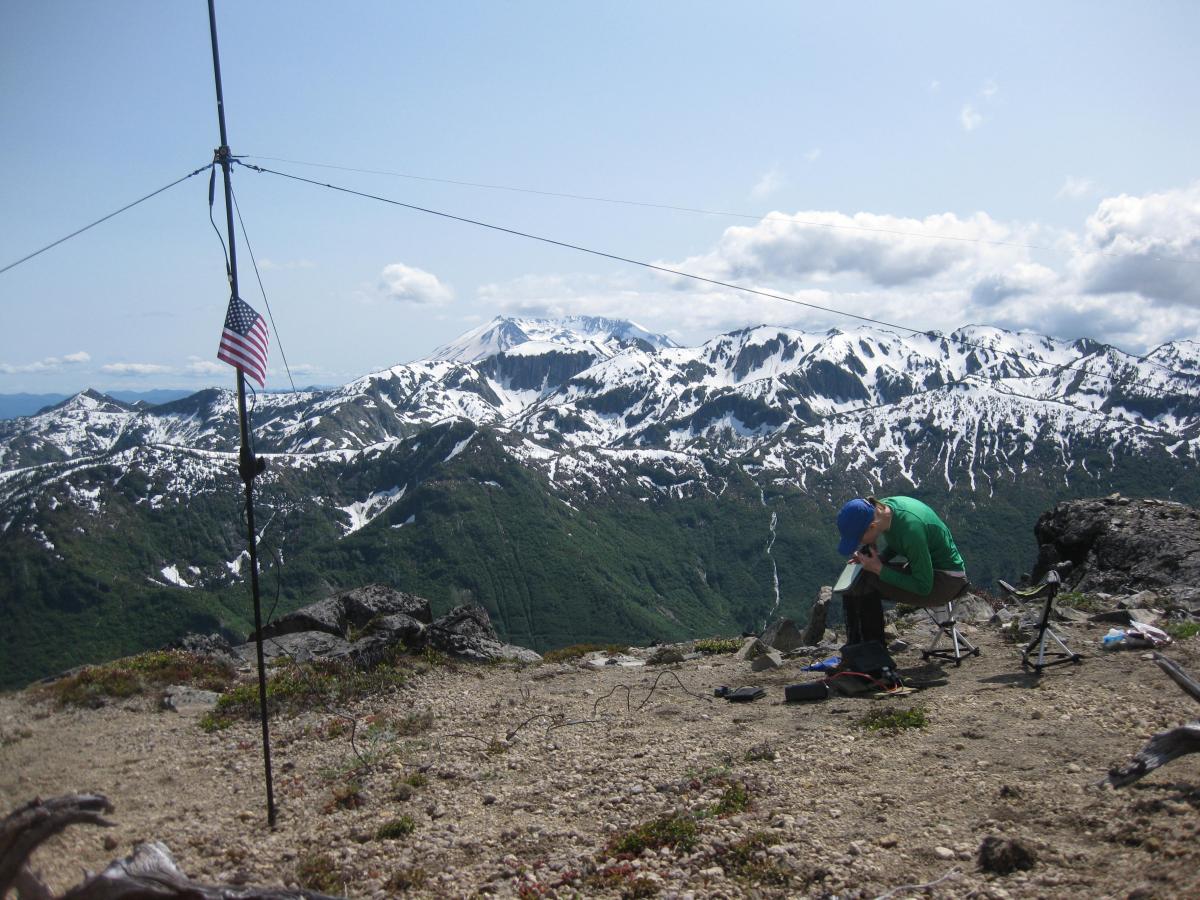 After we were done with the radio, we packed up, ate a quick lunch (while the mosquitoes ate us for lunch) and then we headed back down the hill. By the time we made it back to the Jeep, it was about 1700 and we were extremely tired. The trek on foot was nearly seven miles of hiking and 2400' of elevation gain. Quite a bit of work, but the weather was fantastic and the views did not disappoint.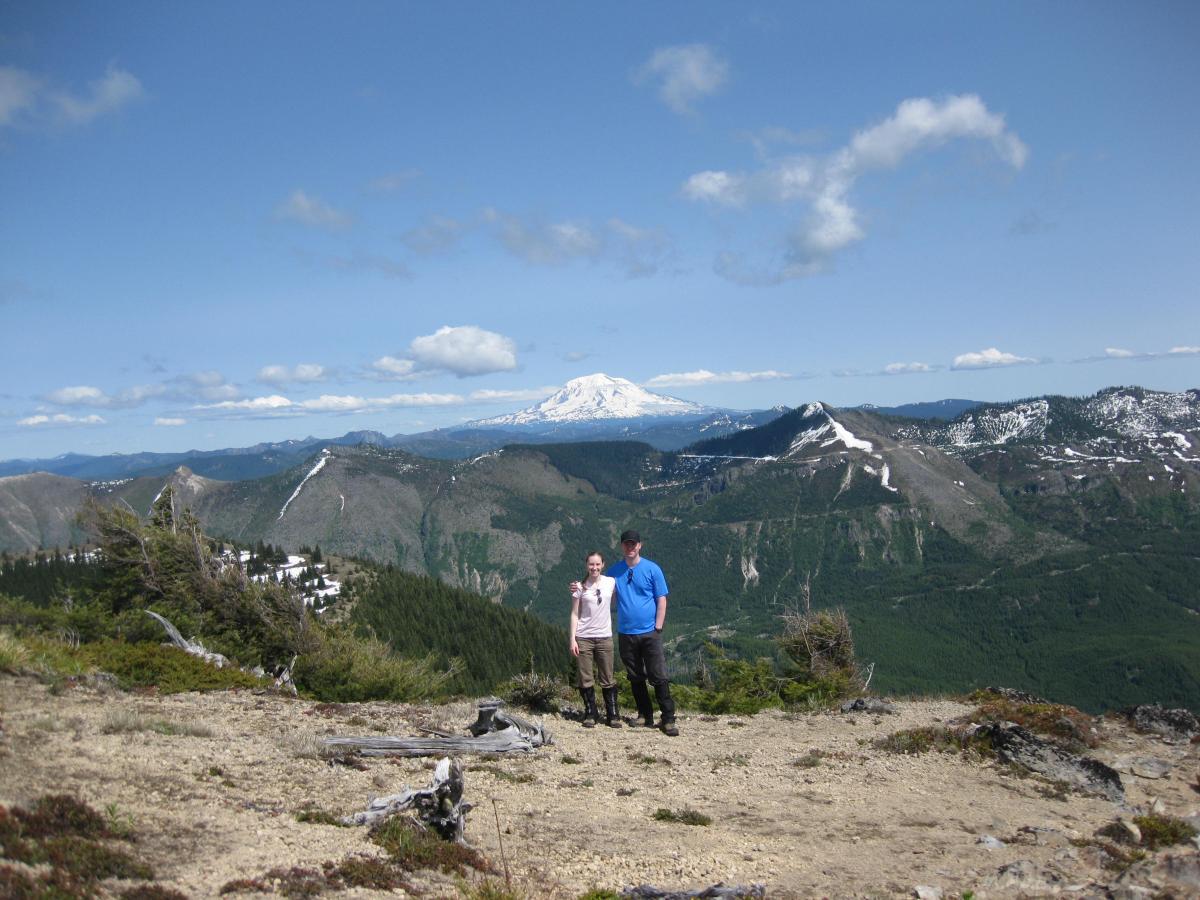 With about four hours of driving ahead of us to get back home, we hit the road and shooed the remaining mosquitoes out of the Jeep. As soon as we entered Verizon's 3G bubble of civilization, Taylor was on the internet looking at food options and evaluating bug repellent product options on Amazon. Final arrival back home was at 2100 -- a long day, especially on a school night!